About NovaVision
The Nature of Our Business
NovaVision specializes in hologram labels, tamper evident stickers, security tape and mechanical security seals, which are commonly used to combat counterfeiting and/or tampering. We market some brands of security tapes and security labels through CGM-NV (a wholly owned business unit) which was acquired in 2011. We also distribute thermal transfer ribbons and labels through Thermal Images, which is a wholly-owned division of our company.
NovaVision conducts business globally and has over 5000 active customers each year. Our major customer groups include governments (USA federal, state, county, municipal and international), large international companies, retailers, and collectible companies. In addition, we provide products to brand owners, ski resorts, pharmaceutical/drug companies, hospitals, banks, trucking/logistic companies, and over 1000 small businesses.
NovaVision is ISO 9001:2015 Certified. We received our facility's C-TPAT certification in 2012, our ISO 14298 certification in 2017 and our ISO 14001 certification in November 2020.
Founded in 1994, our headquarters and production facility in Bowling Green, Ohio, has a total of 55,000 square feet. NovaVision currently has 64 full-time employees.
For 7 consecutive years (since 2008), NovaVision has been recognized by Inc Magazine as one of the 5000 fastest-growing private businesses in the USA.
Duns Number: 884 -252 -040
SIC Code: 2893 (printing, inks)
Our Mission
To continuously improve our customer's ability to protect their products and property from counterfeiting, tampering, and pilfering.
Company Milestones
1994:
Mr. Al Caperna founded NovaVision as an R&D company to develop a process for in-line embossing of holograms on a printing press. Initially, the process was set up on a narrow web printing press at Century Marketing, another company owned and operated by Al Caperna.
1995:
NovaVision moved to a new location on Gould Street in Bowling Green.
Created one of the first commercial hologram labs in the USA, which included an origination machine, electroforming lab, and a narrow web printing press for hot stamping and embossing holograms on substrates.
1997:
NovaVision secured several large customers for the in-line holographic process and began to sell the foil and holographic shims.
The origination and electroforming operations were discontinued and these services were subcontracted.
Founded the Consumers Products Manufacturing Association (CPMA) with four of the largest retail companies in the world to establish global standards for EAS, authentication and RFID.
1998:
Mr. Mike Messmer joined NovaVision as General Manager and the company began to focus on commercializing their technology and expertise to market holographic products.
1999:
NovaVision purchased a custom-built stamping and embossing machine and began to produce a variety of custom hologram projects.
The CPMA project ended.
2000:
As a result of growing operations, NovaVision relocated to a larger building co-located with Century Marketing in south Bowling Green, Ohio.
The company acquired another hologram embossing machine and a printing press.
2002:
NovaVision purchased Thermal Images, a distribution business for thermal transfer printers, ribbons and labels.
2003:
NovaVision began to market products on the internet and began to distribute tamper evident tape.
2005:
NovaVision relocated to a larger building on E. Woodland Circle in Bowling Green (using 3,000 sq feet of 12,000 sq feet total).
The company began to expand the security label product line.
2007:
The Company began to market non-residue security labels.
Purchased another holographic embossing machine to expand capacity.
Entered the market for the California Clean Idle decals.
2008:
Purchased a printing press with re-registration capability for more sophisticated printing capabilities.
Due to continuing growth in holograms, the electroforming operations were purchased from Dazzle, Inc (owned by AJ Languedoc, Jr) and were re-established internally, but on a larger scale than before.
Began to market mechanical security seals.
2009:
Began production of tamper evident tape.
NovaVision fully occupied the entire 12,000 sq feet at the Woodland Circle facility.
First year on Inc 5000 list of fastest growing private companies
2010:
Completed ISO 9001 Certification for California Clean Idle decals.
2011:
Added 12,000 square feet of warehouse space, which doubled our production and warehouse space.
Added another press to produce tamper evident tape more efficiently; also added more finishing equipment for security tape.
Signed an agreement with Mr. Erik Hoffer to exclusively market security products to the former customers of CGM-AST. The Staten Island operation was closed in December and all production was transferred to the Ohio location. The new customers acquired significantly increased the company sales and operations.
Hired 15 new employees, our largest hiring year -- total employees were 45 at year end.
2012:
Finished an expansion which more than doubled the administrative office. Added more production capacity to produce tamper evident tape.
Added laser etching capability for customized mechanical seals.
Achieved a C-TPAT security rating for our facility.
2013:
Completed ISO-9001 certification for all security tape, labels and seals.
Implemented a new enterprise software system to improve service and operations.
Purchased another hologram machine to expand embossing capacity.
NovaVision purchased Green Dot Bags, a distributor of security bags.
2014:
6th consecutive year for achieving INC 5000 listing for fastest growing private companies in the USA.
2015:
Added high-speed ink jet printing to improve efficiency and service times on large projects.
Purchased our property and building to allow more flexibility for future expansion.
7th consecutive year for achieving INC 5000 listing for fastest growing private companies in the USA.
Total employees at year end = 59.
2016:
Added more high-speed ink jet printing capacity
Added high-speed laser etching for customizing mechanical security seals
Received Dream Big Award from Northwest Ohio Chamber of Commerce
Completed ISO-14298 certification for security processes
Purchased the Assets of Holographic Security Concepts (formerly 1799 County Rd 90, Independence, MN 55359; TEL 763-546-1844)
2017:
Completed 45% expansion (11,000 sq feet) of production facility (current total production area = 35,000 sq feet)
Signed marketing agreement to sell to former customers of Jordan Products (formerly 1050 33rd Ave SE, Minneapolis, MN 55414; TEL 651-641-6119)
Installed new and improved manufacturing process for the Secure-ID product, which was formerly produced by Jordan Products
Added more capacity for re-register die-cutting
Total Full-Time Employees in 4Q = 60
2018:
Added holographic cast & cure process
Added more equipment to finish tamper evident tape
Expanded production offices and testing lab
Purchased adjoining land (4 acres) for potential future expansion
Total full-time employees in 4Q: 60
2019:
Added holographic origination capability
Added flexographic plate-making capability
Total full-time employees in 4Q: 63
2020:
Completed ISO-14001 certification for environmental processes
Completed NIST 800-171A self-assessment for IT security
Total full-time employees in 4Q: 64
2021:
Completed 34% expansion (12,000 sq feet) of production facility (current total production area = 47,000 sq feet)
Expanded capacity for high speed ink jet printing
Our Products & Service
We offer both stock and customized security at affordable prices and with responsive delivery times.
We offer over 300 different stock security products (hologram labels, tamper evident stickers, security tape and security seals) -- the largest selection in the world!
For stock products, enjoy the convenience of ordering online. Or, call to speak with one of our 10 sales reps, who can help you find the right product for your project.
For custom products, we have affordable solutions for applications ranging from low to high volume. Our security solutions can combine custom holograms, tamper evident materials, consecutive serial numbers, barcodes, special inks, taggants, and other materials to produce a product which meets your security, performance and budget requirements. For low volume applications, our most economical option is to customize stock security products with your company name or logo, but we can also create a totally custom product as well, depending on your requirements.
We offer responsive service on both stock and custom products. Many stock products are available for Express Service -- place your order by 2pm EST and the order ships the same day. Service on most custom orders typically ranges from 1 to 3 weeks.

For other labeling applications, we also offer....

- Thermal ribbons and labels at competitive discount prices. We offer both Zebra and Armor brand ribbons plus a wide assortment of stock and custom labels.
- Promotional holographic products to enhance shelf appeal and product image.
Security Printing
NovaVision is primarily a manufacturer (security printer) for hologram stickers, security tape, and tamper evident labels. Our major products include:
Tamper evident security hologram labels
Promotional hologram stickers
Tamper evident security labels
Vehicle registration decals and plates
Security tape
Holographic overlays for ID cards
Holographic lamination pouches
Parking permits, window stickers, and hang tags
Mechanical Security Seals
Our product offering includes a wide variety of mechancial security seals -- both stock and customized. Our service for custom seals is often the fastest in the industry. These seals are typically used to seal truck trailers, railcars, shipping containers, totes and pallets:
Bolt seals
Cable seals
Adjustable plastic seals
Padlock seals
Plastic and metal band seals
Topp Clip Pallet Seals
Barrier Seals
Promotional Products
We offer a variety of promotional hologram products to give your company logo, product or special promotion a distinctive look, which will enhance your image and create eye-popping shelf appeal.
Tamper Evident Bags
Recently, we added tamper evident bags which are used for clinical drug trials, confidential documents, and securing valuable property.
Our Manufacturing Capabilities
We have extensive manufacturing capabilities for stock and custom products and constructions:
A. Electroforming (pre-manufacturing process to produce plates for hologram embossing)
B. Holographic film materials -- silver metalized, partially metalized, transparent (high refractive index)
C. Hologram presses with re-registration (ability to process in multiple steps and keep graphics in alignment)
D. Flexo-printing machines with re-registration (ability to process in multiple steps and keep graphics in alignment)
water based inks
UV cured inks
E. Custom tamper evident patterns
F. Hot stamping foil application
G. Nine (9) different stock adhesives
H. Laminating, die cutting, slitting
I. Digital printing for serial numbers, barcodes, QR codes, graphics, etc
high speed UV cured ink jet
thermal transfer printing
J. Laser etching, marking and ablating
K. Affixing hologram labels to cards, documents, parts, etc.
L. Silicone application -- spot or flood coat
M. 'Piggyback' constructions
N. Finishing
labels on sheets
labels in bags
labels on rolls
labels for machine affixing
special inspection or QC protocols (up to 100% inspection)
O. Our equipment and team can handle any size security project -- small, medium or large
International Hologram Manufacturers Association (IHMA)

The International Hologram Manufacturers Association (IHMA) is a not for profit organization which represents the top tier of hologram manufacuters in the world. There are over 100 member companies globally who actively cooperate to maintain the highest professional, security and quality standards in support of their customers.
The IHMA was founded in 1993 to represent the interests of hologram manufacturers and the hologram industry worldwide. It is dedicated to promoting the interests of the hologram industry worldwide and and to helping users achieve their commercial, aesthetic and authentication objectives through the effective use of holography.
IHMA membership confers authenticity and credibility on companies that join - all of which are vetted and adhere to a strict Code of Practice governing standards, business ethics, customer service, respect for and protection of customers' and each others' intellectual property.

For added security, the IHMA sponsors an international Hologram Image Registry where member companies confidentially validate and register their client's custom hologram. A new design can be validated as unique before implementation. After the image is registered, the client's custom image is on file to assure the custom image is not inadvertently copied somewhere else in the world.
NovaVision has been a member of the IHMA since 2004. Mr Mike Messmer, general manager at NovaVision, served on the IHMA Board from 2012 to 2016, which includes 3.5 years as Chairman of the Board for the IHMA.
Career Opportunities
TECHNICAL SALES
NovaVision, a Bowling Green printing company, does not currently have any open positions, but is always interested in experienced technical sales professionals that have either a base of business and or customer contacts with a demonstrated ability to sell. This person would effectively interface with our technical team, production team and provide technical support for our customers and sales reps. The ideal candidate desires to be part of a high-growth and profitable company and have the following skills and experience:
Engineering education or 5 years technical work experience
Minimum 3 years experience in inside or outside selling
Problem Solving
Analytical
Computer/software proficient
Ability to organize and multi-task
Teamwork
Verbal and Written Communication
MBA is a plus
Full-time employment with benefits and profit sharing. Total compensation will be commensurate with experience. Benefits include health care, paid vacation, retirement savings, & holidays.
We will train you for the needed product knowledge. Your on-the-job performance will determine your potential for future advancement.
Email your resume to: hr@novavisioninc.com
NovaVision is a growing technology company specializing in anti-tampering and anti-counterfeiting products and located in Bowling Green, Ohio.
ISO 9001, 14298 and 14001 Certifications
NovaVision is currently certified to ISO 9001:2015 for our business processes, ISO 14298:2015 for our security processes and ISO14001:2015 for our environmental management processes.
Customs-Trade Partnership Against Terrorism (C-TPAT)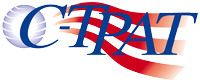 The Customs-Trade Partnership Against Terrorism (C-TPAT) was created by the Transportation Security Administration (TSA) to establish security protocols and requirements to improve the security of a company's supply chain and production facility.
Since July 2012, NovaVision was certified as meeting the security requirements established by C-TPAT. Having the C-TPAT certification provides added assurance to our customers their products will be produced and handled in accordance with accepted security procedures set by the TSA.
NovaVision is committed to a culture of supply chain security and the C-TPAT program.
William Schoenherr - General Manager

Industry Memberships & Associations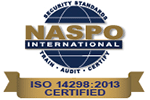 North American Security Products Organization
(NASPO)

Toledo Regional
Chamber of Commerce
(TRCC)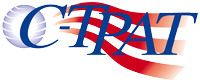 C-TPAT Certification Received:
October 3, 2012


International Holographic
Manufacturer's Association
(IHMA) - About IHMA (PDF)

Print Services & Distribution Association
(PSDA)

U.S. Immigration and Customs Enforcement
(ICE)

Document Security Alliance
(DSA)
Conflict Mineral Policy
The U.S. Securities and Exchange Commission (SEC) passed its proposed far-reaching draft regulation to implement the Conflict Mineral Law; this regulation was passed by the SEC on August 22, 2012. The law would require U.S. and foreign companies to report and make public the use of "conflict minerals" from the Democratic Republic of the Congo and its adjoining countries. The 9 adjoining countries are: Rwanda, Burundi, Tanzania, Congo Republic (a different nation than DRC), Angola, Sudan, Central African Republic, Zambia and Uganda.
NovaVision supports worldwide concerns that metals mined in conflict areas of the Democratic Republic of the Congo (DRC) may be making their way into the supply chain. NovaVision's policy requires our supply chain partners to certify in writing that they do not knowingly procure Gold, Columbite-Tantalum, Wolframite or Cassiterite from conflict areas of the DRC.
Beginning on January 1 2014, NovaVision will periodically survey our supply chain regarding sourcing and procurement of Gold, Columbite-Tantalum, Wolframite and Cassiterite as well with their derivatives Tin, Tungsten and Tantalum. Due to traceability issues and the lack of mines or smelters effectively participating in the regulation, we cannot certify with 100% certainty that our supply chain is Conflict Free until supply chain transparency is more discernible.
We are committed to supporting our customers' requirements with reference to the Conflict Mineral Law.
NovaVision Staff, September 2014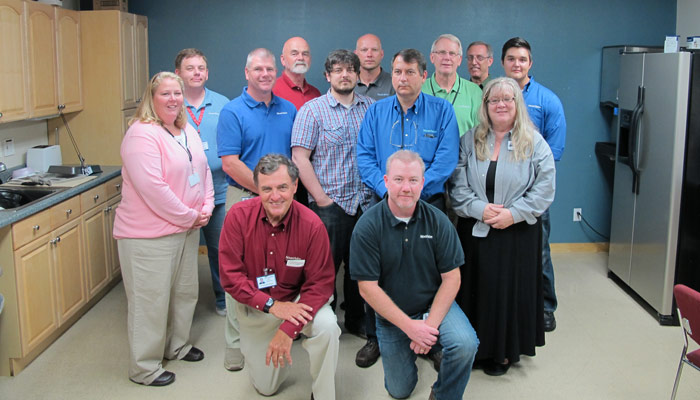 Sales Team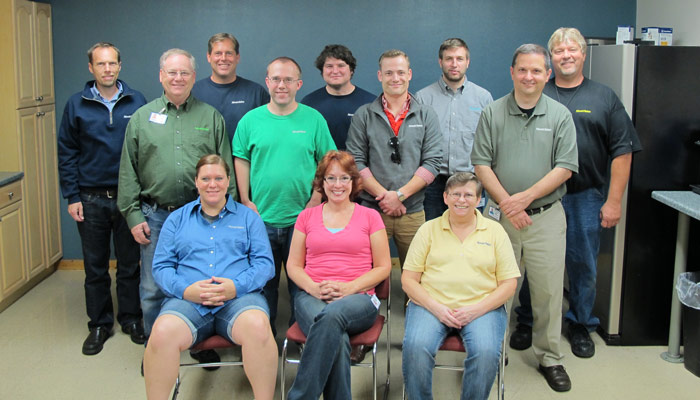 Accounting, Quality Control, IT, & Shipping Team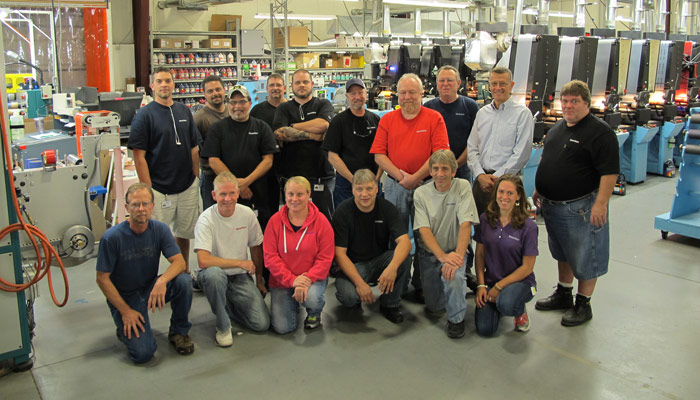 Production & Engineering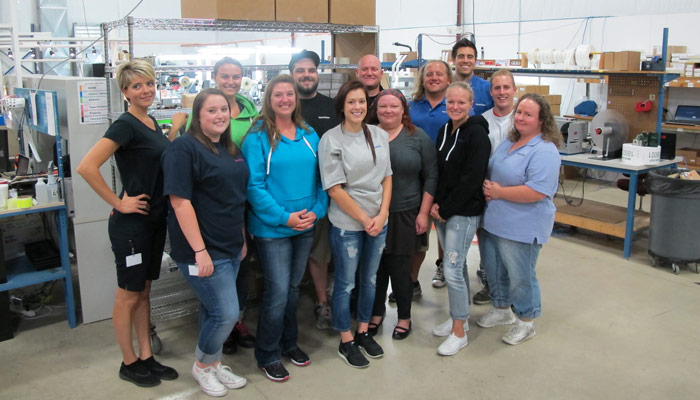 Finishing Team