Frangible Safety Seals
Product Overview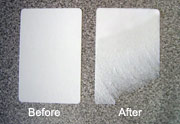 Safety Seals are constructed of synthetic paper. When removed, the safety seal tears into pieces, and delaminates leaving the adhesive and bottom layer of paper on the affixed surface. Safety Seals are compatible with permanent ink and felt tip markers.
The synthetic paper is resistant to moisture and acceptable for limited outdoor exposure up to 90 days in most environments. Available in stock and custom versions.
The permanent adhesive quickly bonds to most surfaces, so the frangible security feature is available quickly — usually less than one minute.
Safety Seals are also ideal for commercial applications to print serial numbers or bar codes on demand. The smooth surface is receptive to thermal transfer printing using a wax/resin ribbon.
Product Specefications:
General Minimum Application Temperature: +40°F
General Service Temperature Range: -40°F to +160°F
Storage Temperature: 40°F to 100°F
Storage Humidity: 20% to 60%
Minimum Shelf Life: 2 Years
Face stock Material: 4.1 mil thick white film that easily delaminates
Adhesive Type: Permanent Rubber based, clear, typical 0.0006 inch thick
Minimum Application Temperature: +40F Service Temperature Range: same as above (-40°F to +160°F)
Outdoor Use: Acceptable
Stock Safety Seals
Stock seals are available for immediate shipment -- your order ships the next business day.
Color: White
Optional custom imprint with logo or text
Custom Safety Seals
The stock frangible safety seals can be imprinted with your custom text, logo/artwork, and serial numbers. Customization of these products adds additional security. For 10 rolls or more, please call for pricing discounts.

Custom Options Pricing
Serial Numbers:
Add $.03/seal
Logo/Graphic:
Add $35 setup fee (one time charge)
Colored Imprint (Red, Green, Blue):
Add $.03/seal
Shipping: 1 week (optional RUSH service)
Circle Safety Seal, SSF22-03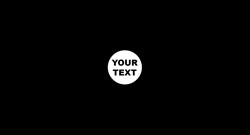 Pricing Formula: $75/order + $0.055/seal
Product Specifications
Code:
SSF22-03
Size:
0.75 in DIA
Shape:
Circle
Material:
Synthetic Paper
Circle Safety Seal, SSF22-06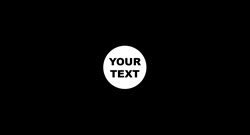 Pricing Formula: $75/order + $0.055/seal
Product Specifications
Code:
SSF22-06
Size:
0.95 in DIA
Shape:
Circle
Material:
Synthetic Paper
Barbell Safety Seal, 0.375 in x 0.95 in, SSF22-31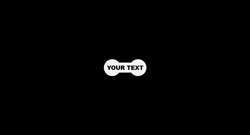 Pricing Formula: $75/order + $0.055/seal
Product Specifications
Code:
SSF22-31
Size:
0.375 in x 0.95 in
Shape:
Barbell
Material:
Synthetic Paper
Rectangle Safety Seal With Center Perforation, 1.5 in x 1 in, SSF22-11P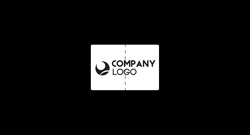 Pricing Formula: $75/order + $0.06/seal
Product Specifications
Code:
SSF22-11P
Size:
1.5 x 1 in
Shape:
Rectangle
Material:
Synthetic Paper
Rectangle Safety Seal, 1.5 in x 1 in, SSF22-11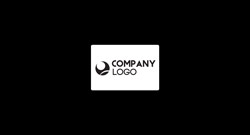 Pricing Formula: $75/order + $0.06/seal
Product Specifications
Code:
SSF22-11
Size:
1.5 x 1 in
Shape:
Rectangle
Material:
Synthetic Paper
Rectangle Safety Seal, 0.375 in x 2.5 in, SSF22-134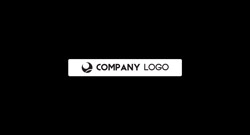 Pricing Formula: $75/order + $0.06/seal
Product Specifications
Code:
SSF22-134
Size:
0.375 x 2.5 in
Shape:
Rectangle
Material:
Synthetic Paper
Rectangle Safety Seal, 0.5 in x 3.5 in, SSF22-104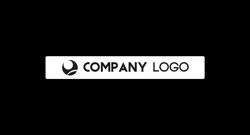 Pricing Formula: $75/order + $0.07/seal
Product Specifications
Code:
SSF22-104
Size:
0.5 x 3.5 in
Shape:
Rectangle
Material:
Synthetic Paper
Rectangle Safety Seal, 0.5 in x 5.1 in, SSF22-15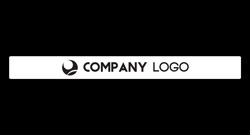 Pricing Formula: $75/order + $0.07/seal
Product Specifications
Code:
SSF22-15
Size:
0.5 x 5.1 in
Shape:
Rectangle
Material:
Synthetic Paper
Rectangle Safety Seal, 4 in x 2 in, SSF22-20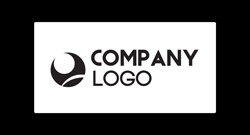 Pricing Formula: $75/order + $0.15/seal
Product Specifications
Code:
SSF22-20
Size:
4 x 2 in
Shape:
Rectangle
Material:
Synthetic Paper
Frangible Safety Seals, White, 0.5 in x 2.875 in, Barbell With Perforation, SSF22-58P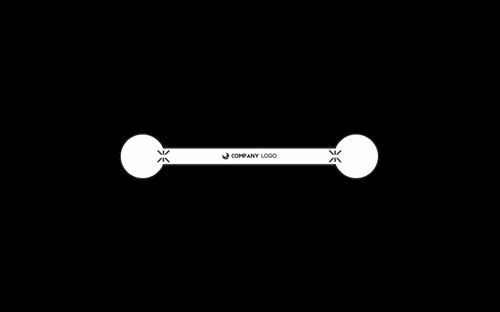 Pricing Formula: $75/order + $0.05/seal
Product Specifications
Code:
SSF22-58P
Size:
2.875 x 0.5 in
Shape:
Barbell
Material:
Synthetic Paper
Frangible Safety Seals, White, 0.75 in x 4.5 in, Barbell With Perforation, SSF22-50P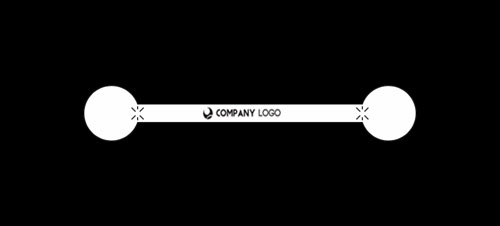 Pricing Formula: $75/order + $0.065/seal
Product Specifications
Code:
SSF22-50P
Size:
4.5 x 0.75in
Shape:
Barbell
Material:
Synthetic Paper
Frangible Safety Seals, White, 1.75 in x 0.375 in, Dogbone, SSF22-99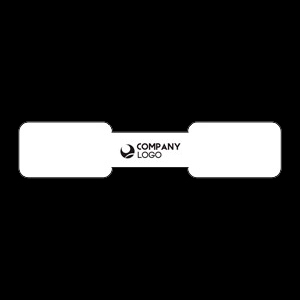 Pricing Formula: $75/order + $0.05/seal
Product Specifications
Code:
SSF22-99
Size:
1.75 x 0.375 in
Shape:
Dogbone
Material:
Synthetic Paper
Frangible Safety Seals, White, Holographic Stripe, 2.875 in x 1.0 in, Rectangle With Perforation, HSSF22-162P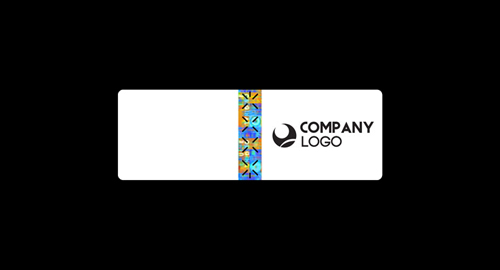 Pricing Formula: $75/order + $0.15/seal
Product Specifications
Code:
HSSF22-162P
Size:
2.875 x 1 in
Shape:
Rectangle
Material:
Synthetic Paper
Frangible Safety Seals, White, Holographic Stripe, 1.75 in x 0.375 in, Dogbone, HSSF22-99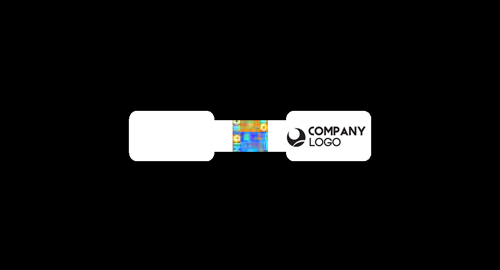 Pricing Formula: $75/order + $0.08/seal
Product Specifications
Code:
HSSF22-99
Size:
1.75 x 0.375 in
Shape:
Dogbone
Material:
Synthetic Paper
Typical Applications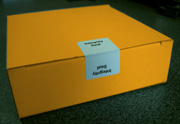 Seals on Box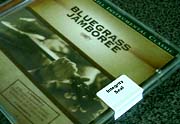 Seals on CD Case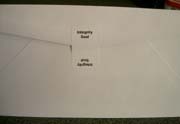 Seals on Envelope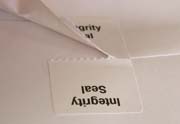 Opening Sealed Envelope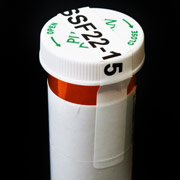 Seals on Prescription Bottle
Can't Find What You're Looking For? Try our Application Search
For Questions and Ordering Information, Please Contact: