Low Residue Security Labels & Stickers
Product Overview
When removed, the security sticker will self-destruct to indicate that the security seal has been broken. The STO labels leave a minimal amount of adhesive residue on the surface when removed, which minimizes clean up on reusable containers or surfaces.

Before Removal

After Removal

Residue After Removal
Our STO security stickers are compatible with most material surfaces. Visit the Recommended Surfaces by material type comparison table for help determining which security stickers will work best for you. These security labels are available in stock and custom versions.
Our security seals are designed to show signs of tamper evidence immediately if removed after application. Unlike competitive products, there is no waiting period for the tamper evidence feature to become active.
However, the STO stickers are not recommended for materials with low surface strength -- such as recycled cardboard, pressed cardboard, pallet film, etc. When removed from these surfaces, the adhesive will usually tear the surface and not activate the tamper evident feature. For these applications, we recommend a high residue security sticker -- like our S28 labels.
Our STO products are suitable for indoor and outdoor use and feature a premium grade adhesive. They can be initially affixed in cold weather -- as low as +10°F. After affixing, the stickers are suitable for temperatures ranging from -40°F to + 200°F.
Protect Your Products and Equipment
Control Access to Files, Doors, & Containers
Indicates Tampering or Pilfering
Warning to Counterfeiters
If NovaVision is requested to produce custom security products or branded packaging, we require proof to substantiate that you are authorized to purchase that product. We independently verify your contact information and legitimacy. If you are not authorized to purchase the product, your contact information may be provided to law enforcement authorities without further notice. NovaVision cooperates with all local, state, federal and international law enforcement agencies to catch and prosecute fraudulent purchases and counterfeiting.
Counterfeiting is illegal and is defined as any attempt to copy an original with the intent to defraud. It is illegal to purchase a fake identification product, an unauthorized custom hologram, an unauthorized duplicate security label, or counterfeit packaging which uses a copyrighted brand name or logo. Further, in the USA, legislation is pending to expand the criminal law so that federal prosecutors will have an easier time prosecuting counterfeiters that manufacture bogus product labels and packaging.
Stock Low Residue Security Stickers (STO12)
The labels in this section are available for immediate shipment -- order by 2PM and your order ships the same day
Tamper Evident Feature:
Low Residue (30%)
Tamper Evident Pattern: OPENED VOID

Available colors: BLUE
Sold in rolls of 1,000 labels.
For quantities of 10,000 or more, please call for pricing discounts.
Low Residue Security Label, 1.5 in x 1 in, Rectangle, XSTO12-11BLAA

Label Size: 1.5 in x 1 in
Low Residue Security Label, 1.5 in x 1 in, Rectangle, XSTO12-11BLAAVR

Label Size: 1.5 in x 1 in
Low Residue Security Label, 0.5 in x 5.1 in, Rectangle, XSTO12-15BLAA

Label Size: 0.5 in x 5.1 in
Low Residue Security Label, 4 in x 2 in, Rectangle, XSTO12-20BLAA

Label Size: 4 in x 2 in
Low Residue Security Label, 1.625 in x 5.875 in, Rectangle, XSTO12-12BLAA

Label Size: 1.625 in x 5.875 in
Custom Imprinted Low Residue Security Stickers (STO12)
Our stock security stickers can be customized with your text, logo or serial number, which improves security.
Pricing shown includes your custom text imprint in black ink, but excludes shipping. Please call for quantity discounts as shown below.
Ready to Ship: 1 Week ('*' Items = 2 Weeks)
Minimum Order Quantity: NONE
Security Sticker Options
| Options | 1" x 1.5" or Smaller | 1.625" x 5.875" or Smaller | 4" x 6" or Larger |
| --- | --- | --- | --- |
| Logo or graphic (One-Time Fee) | Add $35 | Add $35 | Add $35 |
| Colored Imprint (Red, Green, Blue) | Add $0.03/Label | Add $0.06/Label | Add $0.15/Label |
| Consecutive Serial Numbers | Add $0.03/Label | Add $0.05/Label | Add $0.15/Label |
Custom Imprinted Low Residue Security Label, 1.5 in x 1 in, STO12-11

Blue: STO12-11BLAA
Red: STO12-11REAA
White: STO12-11WHAA
Clear Gray: STO12-11CGAA

Label Size: 1.5 in x 1 in
Pricing Formula: $50/Order + $0.11/Label
Pricing Information
100
1,000
10,000
25,000
$61
$160
$1,150
Call
Custom Imprinted Low Residue Security Label, Perforated, 2.875 in x 0.5 in, STO12-36BLPAA

Blue: STO12-36BLPAA

Label Size: 2.875 in x 0.5 in
Pricing Formula: $50/Order + $0.11/Label
While Supplies Last
Pricing Information
100
1,000
10,000
25,000
$61
$160
$1,150
Call
Custom Imprinted Low Residue Security Label, 0.5 in x 5.1 in, STO12-15

Blue: STO12-15BLAA
Red: STO12-15REAA
White: STO12-15WHAA
*Clear Gray: STO12-15CGAA

Label Size: 0.5 in x 5.1 in
Pricing Formula: $50/Order + $0.15/Label
Pricing Information
100
1,000
10,000
25,000
$65
$200
$1,550
Call
Custom Imprinted Low Residue Security Label, 4 in x 1 in, STO12-29

Blue: STO12-29BLAA
Red: STO12-29REAA
White: STO12-29WHAA
*Clear Gray: STO12-29CGAA
*Clear: STO12-29CE

Label Size: 4 in x 1 in
Pricing Formula: $50/Order + $0.15/Label
Pricing Information
100
1,000
10,000
25,000
$65
$200
$1,550
Call
Custom Imprinted Low Residue Security Label, 3 in x 1 in, Companion Tear-Off Label, STO12-497

Blue: STO12-497BLAA
Red: STO12-497REAA

Label Size: 3 in x 1 in
Main Label Size: 2.75 in x 1 in
Companion Tear-Off Label Size: 0.25 in x 1 in
Pricing Formula: $50/Order + $0.17/Label
Pricing Information
100
1,000
10,000
25,000
$67
$220
$1,750
Call
Custom Imprinted Low Residue Security Label, 2 in x 3 in, STO12-45

Blue: STO12-45BLAA
Red: STO12-45REAA
*White: STO12-45WHAA
*Clear Gray: STO12-45CGAA

Label Size: 2 in x 3 in
Pricing Formula: $50/Order + $0.17/Label
Pricing Information
100
1,000
10,000
25,000
$67
$220
$1,750
Call
Custom Imprinted Low Residue Security Label, 4 in x 2 in, STO12-20

Blue: STO12-20BLAA
Red: STO12-20REAA
White: STO12-20WHAA
Clear Gray: STO12-20CGAA (4 in x 2 in)

Label Size: 4 in x 2 in
Pricing Formula: $50/Order + $0.20/Label
Pricing Information
100
1,000
10,000
25,000
$70
$250
$2,050
Call
Custom Imprinted Low Residue Security Label, 1.625 in x 5.875 in, STO12-12

Blue: STO12-12BLAA
Red: STO12-12REAA
White: STO12-12WHAA
*Clear Gray: STO12-12CGAA

Label Size: 1.625 in x 5.875 in
Pricing Formula: $50/Order + $0.25/Label
Pricing Information
100
1,000
10,000
25,000
$75
$300
$2,550
Call
Custom Imprinted Low Residue Security Label, 3.75 in x 5.75 in, STO12-69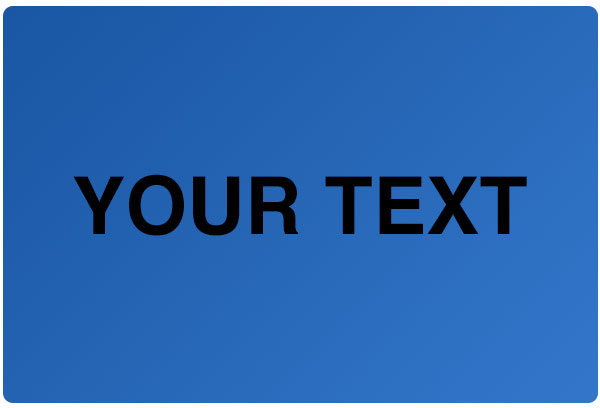 Blue: STO12-69BLAA
Red: STO12-69REAA
*White: STO12-69WHAA
*Clear Gray: STO12-69CGAA

Label Size: 3.75 in x 5.75 in
Pricing Formula: $50/Order + $0.35/Label
Pricing Information
100
1,000
10,000
$85
$400
Call
Custom Imprinted Low Residue Security Label, 2 in x 9 in, STO12-77

Blue: STO12-77BLAA
Red: STO12-77REAA
*White: STO12-77WHAA
*Clear Gray: STO12-77CGAA

Label Size: 2 in x 9 in
Pricing Formula: $50/Order + $0.30/Label
Pricing Information
100
1,000
10,000
$80
$350
Call
Custom Imprinted Low Residue Security Label, 3 in x 9 in, STO12-68

Blue: STO12-68BLAA
Red: STO12-68REAA
*White: STO12-68WHAA
*Clear Gray: STO12-68CGAA

Label Size: 3 in x 9 in
Pricing Formula: $50/Order + $0.45/Label
Pricing Information
100
1,000
10,000
$95
$500
Call
Custom Imprinted Low Residue Security Label, 4 in x 13 in, STO12-67

Blue: STO12-67BLAA
Red: STO12-67REAA
*White: STO12-67WHAA
*Clear Gray: STO12-67CGAA

Label Size: 4 in x 13 in
Pricing Formula: $50/Order + $0.90/Label
Pricing Information
100
1,000
10,000
$140
$950
Call
Can't Find What You're Looking For? Try our Application Search
For Questions and Ordering Information, Please Contact: