NovaVision, Inc. Recognized by US Chamber of Commerce
PRESS RELEASE February, 22, 2016
NovaVision, Inc. Recognized by US Chamber of Commerce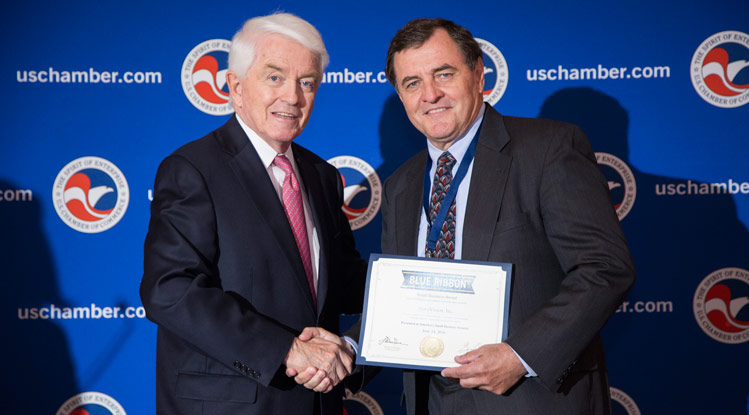 The US Chamber of Commerce recently announced NovaVision, Inc of Bowling Green, Ohio as a winner of its annual DREAM BIG Blue Ribbon Small Business Awards®, which recognizes 100 US companies for their success and contributions to America's economic growth and vitality. The award also acknowledges community involvement and contributions made by the company and their employees.
Winners were selected from a record number of applicants from communities across the nation. They were judged in four key categories: strategic planning, employee development, customer service, and community involvement. NovaVision was nominated by the Toledo Region Chamber of Commerce.
Mike Messmer, general manager of NovaVision, said "our company and employees are honored to be recognized in such a prestigious listing. Our business accomplishments are only possible through outstanding teamwork and focus on improving our products and customer satisfaction."
Messmer added, "the NovaVision team is also active in many community programs. I am proud of our many employees who support both local and international charities by generously giving their personal time and/or money."
All Blue Ribbon Small Business Award® winners are also eligible for the Community Excellence Award, which recognizes one business that has found notable success in the eyes of its community. The winner of the award receives a $10,000 cash prize. The winner will be decided through online public voting by friends and community members to take place February 18 through March 4, 2016.
Messmer added, "we hope all of our friends in the local and business community will visit the US Chamber of Commerce website and give us a vote. If we win the $10,000 prize we will invest all the money in the favorite charities of our employees, customers and suppliers."
One vote is allowed for each unique email address. If you want to vote for NovaVision, please vote at this link (it takes about 1 minute to register and vote):
https://uschamber.secure-platform.com/a/gallery?roundId=2
NovaVision specializes in hologram stickers, tamper evident labels, security tape and mechanical security seals, which are commonly used to combat counterfeiting and tampering. The company also markets security tape and labels through CGM-NV and distributes thermal transfer ribbons and labels through Thermal Images -- both of which are a wholly-owned divisions of the company.
NovaVision conducts business globally and has over 5000 active customers each year. Major customer groups include governments (USA federal, state, county, municipal and international), large international companies, retailers, and collectible companies. In addition, NovaVision provides products to brand owners, ski resorts, pharmaceutical/drug companies, hospitals, banks, trucking/logistic companies, and over 1000 other small businesses.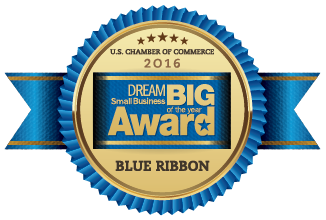 NovaVision Press Release Contact:
Mike Messmer
Email: mmessmer@novavisioninc.com