Custom ID Cards
Product Overview
Custom ID cards provide added security for your company, customers, and employees.
We offer custom printing for bulk orders -- the minimum order is 100 cards. As an option, bulk cards can be further customized by you using a typical desktop ID printer.
Typical applications include:
Membership Cards
Ski Resort Season Passes
Event Passes
Gift Cards
Transit Passes
Control Access Cards
Photo ID and Personalized Cards
Sorry, but we do not offer this product.


Affordable Security
We also offer affordable security holograms to combat attempts to counterfeit your custom ID cards.
For added security, we maintain a registry of all customized holograms we create to assure each design is unique for each client.
Custom Artwork Requirements
Image Size: 3.375in x 2.125in
Image Resolution: 300dpi
Accepted formats: Photoshop, PDF, EPS, TIFF, JPG, or BMPs
Specifications and Intended Use
Custom printed bulk cards are often customized by the end user. For example, a ski resort would order bulk cards with their liability release printed on the backside; this streamlines th finishing process to personalized the card issued by the ski resort as a season pass.
We do not produce novelty cards nor do we make fake ID cards of any kind.
ID cards are offered in 3 material types:
100% PVC - for applications where cards will be in use for 1 year or less.
60/40 Composite PET - This hybrid construction (40% polyester and 60% PVC) produces a more durable card, which is typically required when card life is intended for more than 1 year such as universities, corporate badges, etc. Composite cards are also recommended for high durability applications such as military, ski resorts, etc. The standard 60/40 card has a polyester outer surface front and back.
60/40 Composite PVC - Composite cards with a PVC finish are recommended for FARGO printers.
Standard Cards offered by NovaVision include the following features:
Material: 100% PVC, 60/40 Composite PET or 60/40 Composite with PVC finish
Size: CR80 (credit card size)
Color: White
Thickness: 30 mils standard
Finish: Video grade front and back
Optional Features:
Magnetic Stripes (HiCo or LoCo) - encoded or not encoded
Punched slots
Pre-printed text and graphics - front and back
Pre-printed serial number or bar code
Foil logo (custom foil stamp of your logo)
Sizes: CR79, CR90, CR100
Colored Cards
Signature panels
Other Card Thickness Selections: .024", etc.
Security Hologram Options
NovaVision offers affordable security holograms to combat attempts to counterfeit your ID cards.
Holographic Overlay
After printing, a transparent holographic overlay is applied over the printing. For low volume applications, we can provide stock adn custom overlays which are manually applied. For high volume applications (over 50,000 ID cards) the lamination can be machine-applied with a desktop ID card printer (typical machines made by FARGO, MagicCard, Zebra, etc). The overlay protects the printing from wear and from tampering.
Embedded Holograms
These blank ID cards feature the holograms embedded into the actual card. After printing, the card can be machine- laminated using a standard ID card printer (typical machines made by FARGO, MagicCard, Zebra, etc).
Silver "Secure" Label:
The Silver "Secure" Hologram is our most affordable way to secure your ID Cards. This hologram is stock product (offered to many customers) but it offers appropriate counterfeit protection for low security applications.
Our Silver "Secure" Hologram is also tamper evident. If an attempt is made to remove the label from the product or document, or to reposition it, the image self-destructs. This is an additional security feature
Custom Imprinted Hologram:
NovaVision offers a variety of affordable stock holograms, which can be custom imprinted with your company name, logo, consecutive serial number and other features.

All imprinted labels must be customized with a unique imprint. For added security we maintain a hologram imprint registry to assure that your unique imprint is only available to your company.
Typical Stock Labels:




With your custom imprint in black or color ink:


Learn More
If NovaVision is requested to produce custom security products or branded packaging, we require proof to substantiate that you are authorized to purchase that product. We independently verify your contact information and legitimacy.

Warning to Counterfeiters

If you are not authorized to purchase the product, your contact information may be provided to law enforcement authorities without further notice. NovaVision cooperates with all local, state, federal and international law enforcement agencies to catch and prosecute fraudulent purchases and counterfeiting.
Counterfeiting is illegal and is defined as any attempt to copy an original with the intent to defraud. It is illegal to purchase a fake identification product, an unauthorized custom hologram, an unauthorized duplicate security label, or counterfeit packaging which uses a copyrighted brand name or logo. Further, in the USA, legislation is pending to expand the criminal law so that federal prosecutors will have an easier time prosecuting counterfeiters that manufacture bogus product labels and packaging.
Custom Printed ID Cards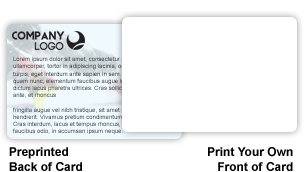 Includes your custom text, design and information printed in full color, including organization name, logo, and other detailed information. We also offer unique serial numbers and/or bar codes.
NOTE: We DO NOT offer any option to personalize the cards with a person's name and/or photo.
Minimum Order Quantity: 100 cards
Card: 100% PVC, CR80, White
Front Inks: Full Color Custom Designs
Back Inks: Optional

Pricing Information
New Custom Card Design
$95 / design (one-time expense)
Finished Custom ID Cards
100-499 Cards: $6.00 each
500+ Cards: Call for Quote
Ready to Ship
1 to 2 weeks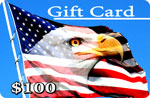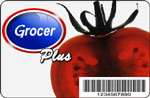 | ID Card Features | Per Unit Cost |
| --- | --- |
| Encoded Magnetic Stripe (HiCo) | $1.00 |
| Signature Panel | $1.00 |
| Back Printing - Black or other spot color | $1.00 |
| Back Printing - Full Color | $1.00 |
| Clear Overlaminate | $1.00 |
| Security Features | Per Unit Cost |
| --- | --- |
| Stock Holographic Overlaminate | $1.00 |
| Accessories | Per Unit Cost |
| --- | --- |
| Clips | $0.50 |
| Lanyard | $1.00 |
| Punched Slot for Lanyard | $0.25 |
| Clear Vinyl Card Holder | $0.50 |
Can't Find What You're Looking For? Try our Application Search
For Questions and Ordering Information, Please Contact: