CrimpGuard™ Pallet Crimp Seals
The CrimpGuard™ seal secures the pallet by encapsulating the metal crimps, which are used to fasten the banding. After the pallet is strapped and crimped, a CrimpGuard™ seal is used to fully encase each and every metal crimp by removing the liner (silicone backed paper) and folding the label around the crimp. Once applied, the tamper-evident CrimpGuard™ seal cannot be removed without showing at least 1 sign of tamper evidence:
Revealing the hidden pattern "Open Void" in the film
A partial color change in the film from orange to yellow
The film will tear, stretch, or significantly distort, if attempted to remove
CrimpGuard™ labels are missing, which may indicate the original banding was removed and/or replaced
The received CrimpGuard™ serial numbers do not match the original serial numbers
The CrimpGuard™ seals have unique serial numbers. The shipper should record the serial numbers on the shipping documents and advise the receiver to confirm the presence of the CrimpGuard™ on all metal crimps.
The CrimpGuard™ seals are compatible with metal or poly banding ranging from 1/2 inch to 3/4 inch width. No special tools are required to apply the seals.
Sold in packs of 50, or cartons of 250 seals. All seals are preassigned, unique serial numbers.
CrimpGuard™ Seals, 5.50" x 3.5" Tamper Evident Crimp Seals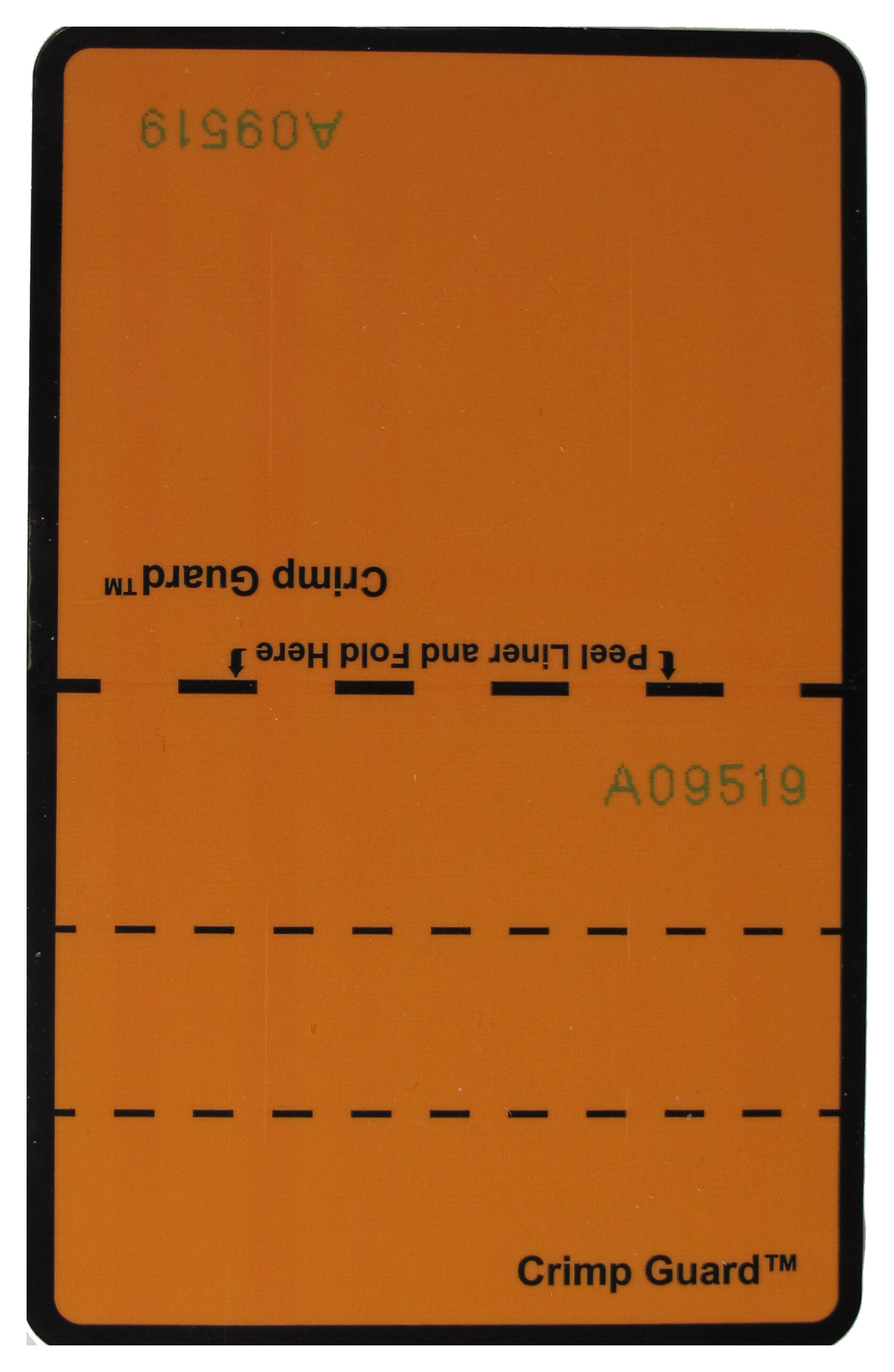 Each seal features a unique serial number, which is printed in black ink.
Ready To Ship: Same Day (Order by 2pm EST)
Sold in packs of 50 seals or cartons of 250 seals


Code: PAL400-576RE-50 (Pack of 50)

Code: PAL400-576RE-250 (Carton of 250)
Pricing Information
Quantity (Cartons)
1
5
10
20
Pack of 50
$25 (No Quantity Discount)
Carton of 250
$100
$87.50
Call
Call
Installation Instructions
Material
Low Density Polyethylene
Adhesive
Permanent Hot-Melt
Color
Orange (voids yellow)
Imprint Color
Black
Packaging
Individual sheets in packs of 50, Carton of 250
Weight

Pack of 50: .3 lbs
Carton of 250: 1.5 lbs
Typical Applications: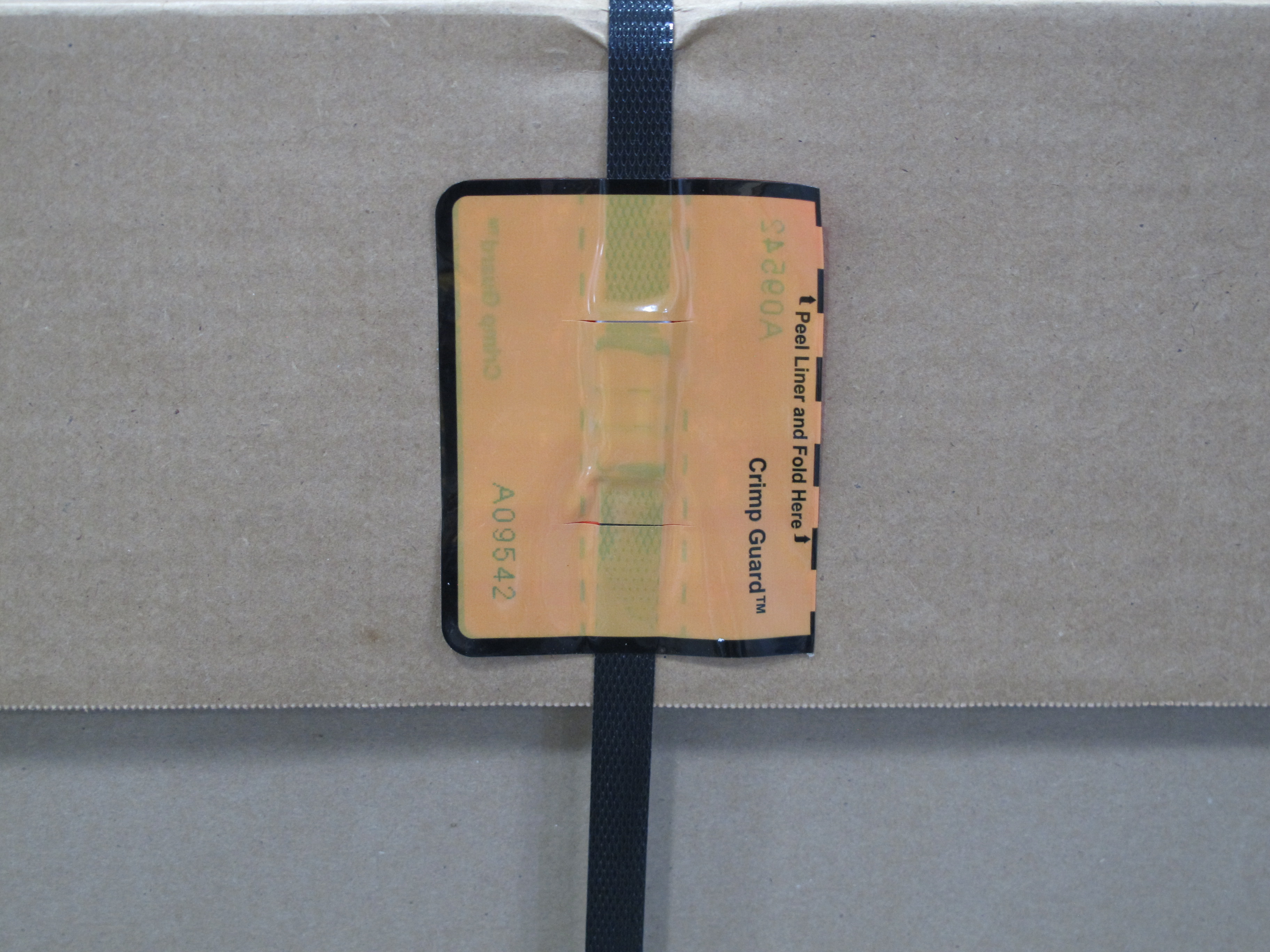 CrimpGuard™ Seal Installed on Pallet
Can't Find What You're Looking For? Try our Application Search
For Questions and Ordering Information, Please Contact: