Snap-N-Secure Pallet Crimp Seals
Product Overview
The Snap-N-Secure seal secures the pallet by sealing the metal crimps, which are used to fasten the banding. After the pallet is strapped and crimped, a Snap-N-Secure seal is used to fully encase each and every metal crimp in a plastic cover. Once applied, the self-locking Snap-N-Secure seal cannot be removed without breaking the seal, which prevents replacement of the original crimps to get access to the pallet. The presence of any other banding crimps (without a Snap-N-Secure) would indicate tampering.
The Snap-N-Secure seals have unique serial numbers. The shipper should record the serial numbers on the shipping documents and advise the receiver to confirm the presence of the Snap-N-Secure on all metal crimps.
The Snap-N-Secure seals are compatible with metal or poly banding ranging from 1/2 inch to 3/4 inch width. No special tools are required to apply the seals, which are constructed of polycarbonate plastic.
Sold in cartons of 10 or 50 seals. All seals are preassigned, unique serial numbers.
Installation Instructions
Prior to installing the Snap-N-Secure seal, prepare the pallet as needed by installing cardboard or film wrap to prevent pilfering.

If the pallets will be stacked during storage or shipping, to prevent crushing the seal locate the banding crimps and Snap-N-Secure seal on the sides of the pallet.
Slide the bottom half of the Snap-N-Secure seal beneath the strapping crimp, keeping the crimp in the center of where the seal will close.
Fold the top half of the seal over the crimp, firmly snapping the seal shut.
Repeat this process for all strapping crimps on the pallet.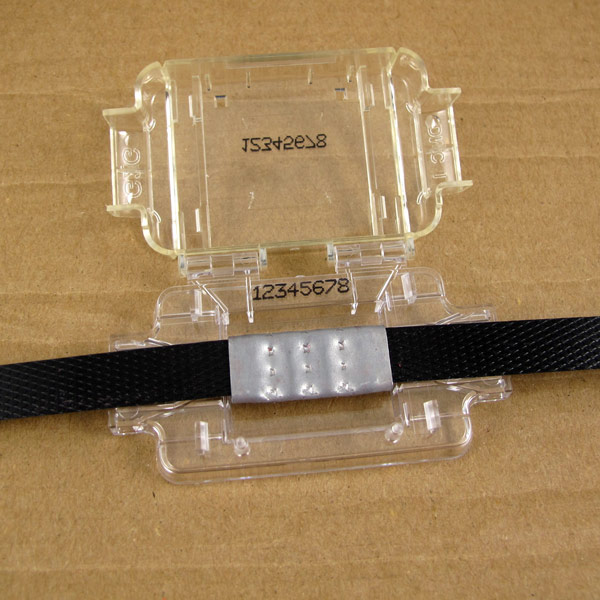 Opened seal placed beneath strapping crimp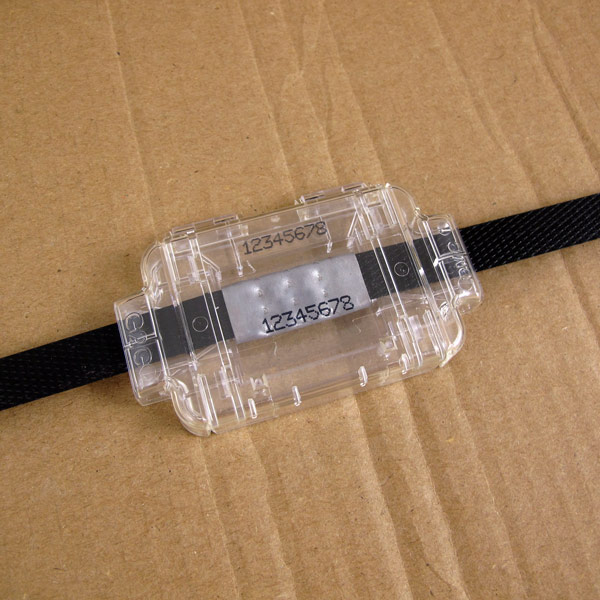 Seal closed around strapping crimp
Pallet Crimp Seals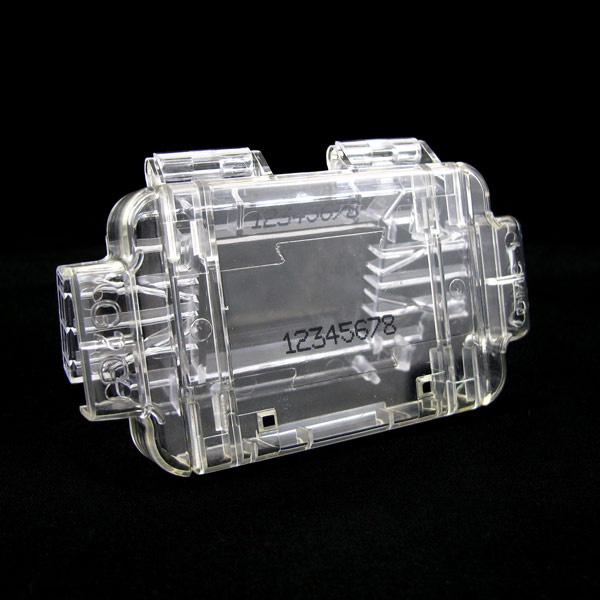 Each seal features a unique serial number, which is printed in black ink.
Ready To Ship: Same Day (Order by 2pm EST)
Sold in Cartons of 10 seals or 50 seals.

Code: MS-SNS-10 (Carton of 10)

Code: MS-SNS-50 (Carton of 50)
While Supplies Last
Pricing Information
Quantity (Cartons)
1
5
10
20
Carton of 10
$50 (No Quantity Discount)
Carton of 50
$145
$130
Call
Call
Material
Polycarbonate Plastic
Color
Transparent
Imprint Color
Black
Weight

Carton of 10: 1.0 lbs
Carton of 50: 3.0 lbs

Inventory
Current Inventory as of 9/22/21: MS-SNS-50 is 250; MS-SNS-10 is 60
Production Set up: $125.00/order
Unit price: $2.90/seal
Minimum Order Quantity = 50 seals
Ready to Ship: 1 week after proof approval
Pricing excludes shipping
Please note, this product is no longer being manufactured. We are transitioning to a newly developed product code PAL400-576RE, otherwise known as Crimp Guard ™. This is a serial numbered tamper evident label which encapsulates the crimped band to safeguard against tampering and will be available on or before 9/24/21.
Typical Applications: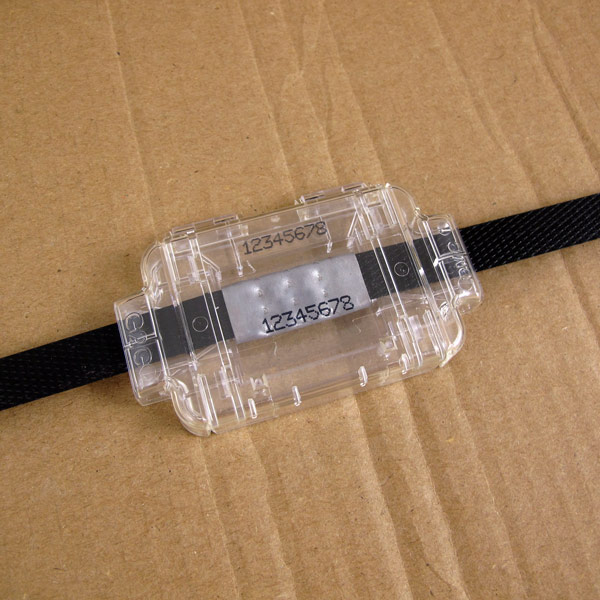 Pallet Crimp Seal Installed on Pallet
Can't Find What You're Looking For? Try our Application Search
For Questions and Ordering Information, Please Contact: