Questions? Need Help?
Call 800-336-6636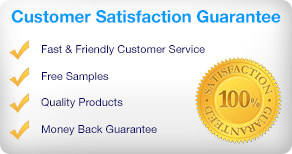 Customer Reviews
Here is a sampling of what our customers say about our company, products, and service. Other references provided on request:
Hey Bill, I Received the holos for this year and they are PERFECT! Thank you, as always, for being awesome.

Bill, WOW! That's what I call prompt service! Glad to see you still take great care of your customers.

Hi Bill, I enjoy working with you because you are always fast in responding and most importantly, our customers are pleased with your products.

Kelly, I received the hologram labels, thanks. The delivery was very fast and the product is excellent. I will be back for future orders.

Kathy you're awesome! I had you on me list of people to contact this week! I do need the holograms again. Thanks for the timely follow up.

Good morning Craig, I just wanted to let you know we received your shipment of red security seals today. Wow, what a packaging job! Very impressive, especially the styrofoam pyramid that was placed on...

Craig, just a follow up on your non residue labels, they performed exceptionally well on our airplanes at altitudes up to 24,000 feet at -12C and in the hot and humid climate of the Brazilian rainstor...

Michael, As always, you guys are a great partner. It is having vendors like you guys that keep me from listening to other pitches or going to other venders. We appreciate what we have with you all a...

Bill, I received the bar code labels yesterday. They look excellent! Thank you.

Mike, Your warehouse guys do a really great job palletizing the product. The shipments always arrive in great shape. Thanks

Hologram Stickers, Security Tape & Security Seals
Browse By Product Category...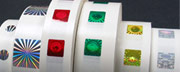 Anti-counterfeit protection for your products, documents, ID badges, etc
Anti-tampering protection and tamper evidence
Stock and Custom Products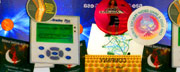 Eye-popping appeal for your packaging and advertising
Enhance your product image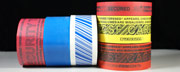 Protect your shipping cartons, pallets, and other containers
Indicates tampering and pilferage
Stock and Custom Products
TSA-CCSP compliant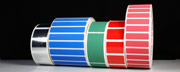 Protect your files, containers, equipment, doors, etc
Indicates tampering, removal, pilferage, or water
Stock and Custom Products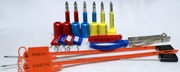 C-TPAT and ISO 17712:2013 Compliant

Protect your trucks, trailers, railcars, shipping containers, totes, etc
Indicates tampering or entry
Stock and Custom Products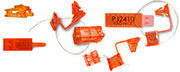 Safeguard your network and infrastructure
Protect your data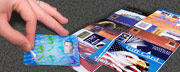 Secure access to your building and property
Combat counterfeiting and fake IDs
Create your own custom ID badge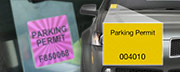 Secure access to your property
Combats counterfeiting and unauthorized transfers
We make stock & custom permits, or create your own custom parking permit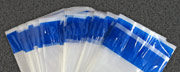 Secure pharmaceutical drugs and supplies
Protect your documents, cash, and other valuables.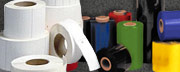 Discounted pricing on ribbons and labels
Custom labels at affordable prices and fast service
Create your own custom barcodes and labels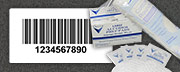 Custom laminated bar code labels and Asset Tags
Promotional Labels and Stickers, Custom Bumper Stickers
Adhesive Cleaning Kits
Warning to Counterfeiters
If NovaVision is requested to produce custom security products or branded packaging, we require proof to substantiate that you are authorized to purchase that product. We independently verify your contact information and legitimacy. If you are not authorized to purchase the product, your contact information may be provided to law enforcement authorities without further notice. NovaVision cooperates with all local, state, federal and international law enforcement agencies to catch and prosecute fraudulent purchases and counterfeiting.
Counterfeiting is illegal and is defined as any attempt to copy an original with the intent to defraud. It is illegal to purchase a fake identification product, an unauthorized custom hologram, an unauthorized duplicate security label, or counterfeit packaging which uses a copyrighted brand name or logo. Further, in the USA, legislation is pending to expand the criminal law so that federal prosecutors will have an easier time prosecuting counterfeiters that manufacture bogus product labels and packaging.
Can't Find What You're Looking For? Try our Application Search