Contact Information
If you want to learn more about our products before you contact us, please visit the Learn More section of our website.
Our staff of sales and customer service reps are available to help you choose the right product for your application.
You can contact us via phone, which is toll free in the USA. Our normal office hours are 8 am to 5 pm Eastern Time, Monday through Friday.
We are also available by fax and email as detailed below. For the fastest response, please direct your communication to the product specialist listed below. For applications not listed below, please contact Dave Duvall or Bill Schoenherr.
NOTE: Sending unprotected credit card (or debit card) information via email has inherent risks and is NOT compliant with credit card security practices. Please click on this link for Recommended Methods for Communicating Credit Card and Personal Information: https://www.novavisioninc.com/pages/info_ordering.html
Overview
Mailing Address & Telephone
NovaVision, LLC
524 East Woodland Circle
Bowling Green, OH 43402 USA
Toll Free:
800-336-6636
Phone:
USA +1 419-354-1427
Fax:
USA +1 419-353-7908
Managers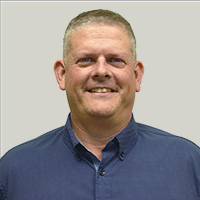 Driving Directions to NovaVision
NovaVision is currently located on the east side of Bowling Green in the Woodbridge Industrial Park, which is located about 0.25 mile east and 0.5 mile north of the intersection of Wooster Street and I-75.
From West of Toledo (Chicago):
Proceed East on (I-80/I-90 - Ohio Turnpike) to I-75
Take exit 64 and proceed to I-75 South.
Continue South on I-75 to Exit 181 (Wooster Street)
Veer left on the ramp, and take the 3rd exit through the round-a-bout heading East to OH-105E
After 0.2 mile take the 2nd exit through the round-a-bout continuing East on OH-105
After 0.2 mile, turn left (North) on Dunbridge Rd.
After 0.5 mile, turn right onto Woodbridge Boulevard
Continue on Woodbridge Boulevard for 0.4 mile; the road will curve to the right and is now Woodbridge Circle East
The NovaVision building is 200 yards on the left (tan and green colored building)
The visitor door is on the front (SW corner) and is all glass
From Detroit Airport:
Exit airport on North end — go west on I-94; continue on I-94 for about 4 miles to I-275
OR exit airport on South end and follow signs to I-275
Take exit to I-275 going South
Continue to intersection of I-75; go South on I-75
Continue South on I-75 for approximately 50 miles to Exit 181 (Wooster Street)
Veer left on the ramp, and take the 3rd exit through the round-a-bout heading East to OH-105E
After 0.2 mile, turn left (North) on Dunbridge Rd.
After 0.5 mile, turn right onto Woodbridge Boulevard
Continue on Woodbridge Boulevard for 0.4 mile; the road will curve to the right and is now Woodbridge Circle East
The NovaVision building is 200 yards on the left (tan and green colored building)
The visitor door is on the front (SW corner) and is all glass
From East of Toledo (Cleveland):
Proceed West on Toll Road (I-80/I-90 - Ohio Turnpike)
Continue West to the intersection of I-75 and take the South exit
Continue South on I-75 to Exit 181 (Wooster Street)
Veer left on the ramp, and take the 3rd exit through the round-a-bout heading East to OH-105E
After 0.2 mile take the 2nd exit through the round-a-bout continuing East on OH-105
After 0.2 mile, turn left (North) on Dunbridge Rd.
After 0.5 mile, turn right onto Woodbridge Boulevard
Continue on Woodbridge Boulevard for 0.4 mile; the road will curve to the right and is now Woodbridge Circle East
The NovaVision building is 200 yards on the left (tan and green colored building)
The visitor door is on the front (SW corner) and is all glass
From Dayton or Cincinnati:
North on I-75
Take exit 181 (Wooster Street)
Yield at the end of the ramp and take the 1st exit through the round-a-bout heading East to OH-105E
After 0.5 mile, turn right onto Woodbridge Boulevard
Continue on Woodbridge Boulevard for 0.4 mile; the road will curve to the right and is now Woodbridge Circle East
The NovaVision building is 200 yards on the left (tan and green colored building)
The visitor door is on the front (SW corner) and is all glass
File Types Accepted
For custom imprinted ink, the resolution minimum is 300 dpi. For custom designed holograms (where the hologram is integral to the label), the minimum resolution is 800 dpi.

The following is a list of file types that are preferred and most easy to use. We prefer Vector Illustrator files because they are scalable. If there is no way for you to provide us with any of these types of files, please contact your sales representative to get information on alternate methods for saving graphic files.

1. Vector Formats: Illustrator 10 (.ai, .eps, .pdf)
2. Raster Formats at 300+ dpi: Photoshop (.psd), Adobe PDF (.pdf)
3. Other Formats at 300+ dpi: Tiff (.tiff), Bitmap (.bmp)
Email Your Artwork to Us
Artwork files which are 3 MB or less can be emailed directly to the sales reps noted below. For files larger than 3 MB, please contact the sales rep in advance and use our File Upload Instructions (detailed in the next section):
A) For custom imprinted labels (used to customize stock hologram labels or blank security labels):
Brian Cramer
419-354-1427 ext 4211
bcramer@novavisioninc.com
—or—
Mike Klein
419-354-1427 ext 4223
mklein@novavisioninc.com
B) For custom designed holograms (where the hologram is integral to the label):
Jeff Gerwin
419-354-1427 ext 4226
jgerwin@novavisioninc.com