Questions? Need Help?
Call 800-336-6636
Non-Residue Security Labels
Non-Residue Computer Labels
Product Overview
Our non residue security labels can help to secure your electronic equipment, networks and data for your installed equipment or while in transit.
USB ports are at risk from data theft, computer viruses and other malicious software from unauthorized USB flash drives.
Exposed RJ45 ports can be blocked to prevent unauthorized access to networks and servers. Also, deactivated jacks or unused ports throughout a facility can be blocked and tagged to avoid subsequent retesting.
Install the labels over any open computer ports that may be at risk. When removed, the label will show signs of tampering (VOID OPEN appears in the label), but the label leaves no messy adhesive residue on the computer surface to clean up.
Our non-residue security labels are affordable -- pricing starts at less than $.20/label. Typical applications include unoccupied offices, hallways, lobbies, hospitals, data centers, casinos, nuclear facilities, military facilities, etc.
We offer stock and custom products. CLICK HERE to see our full product line.


Typical USB port application (0.5 x 1.875 inch label shown)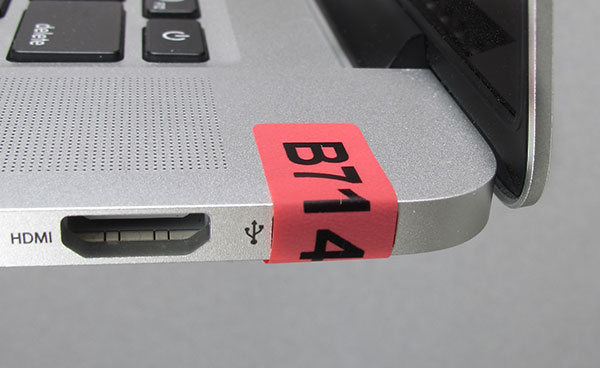 Typical RJ45 Jack application (1 x 1.5 inch label shown)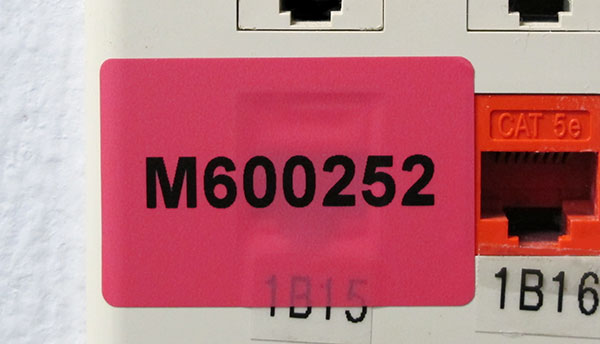 Can't Find What You're Looking For? Try our Application Search
For Questions and Ordering Information, Please Contact: