Medical Staff ID Cards
Product Overview
Our MedStaff ID Cards are designed to comply with your Integrated Medication Management software system to provide double identification verification for medical staff administering medication in your facility.
The embedded serial number uniquely identifies each individual card user. The preprinted barcodes do not include human-readable numbers, so the serial numbers cannot be read without using a barcode reader.
For an additional layer of security, the barcodes are covered by our CopyGuard barcode mask hologram labels to protect the barcodes from being copied using desktop scanners and photocopiers. The CopyGuard mask allows the covered barcode to be read most barcode scanners, while preventing duplication. The Copyguard mask protects for both black & white and color copies.
Embedded serial numbers
Identification Card
CopyGuard Hologram Barcode Mask
Available in vertical or horizontal orientation
Medical Staff ID Cards
Stock pre-printed cards with barcode mask. Barcode numbers are sequential, but not visible. Numbers can be read by a bar code scanner (128 symbology)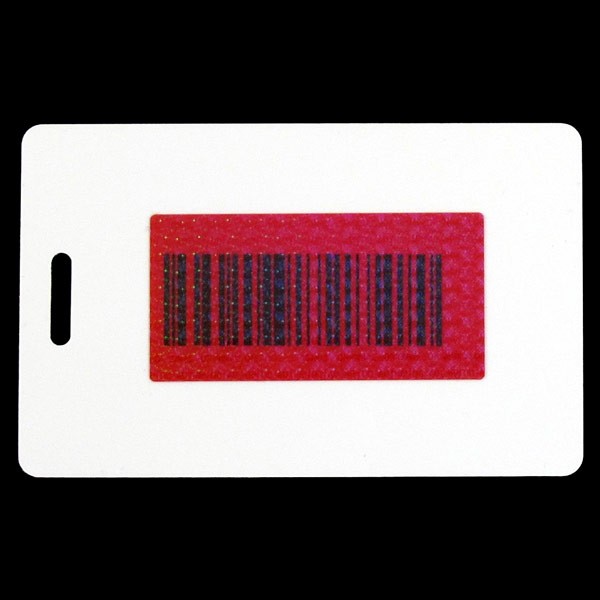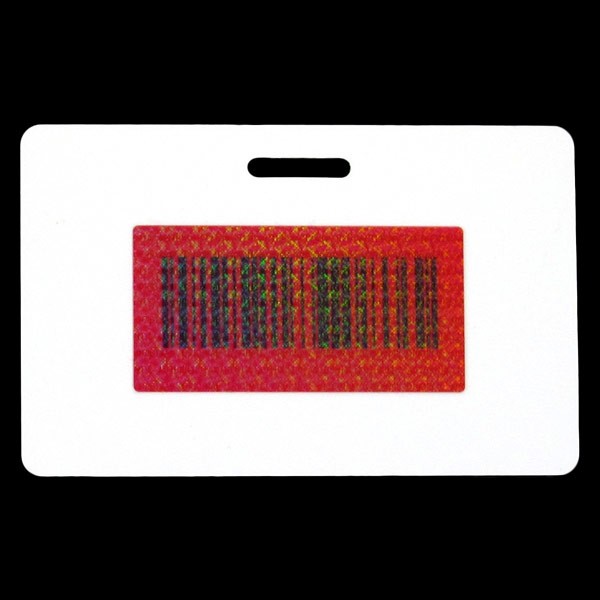 Can't Find What You're Looking For? Try our Application Search
For Questions and Ordering Information, Please Contact: