Questions? Need Help?
Call 800-336-6636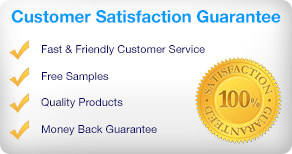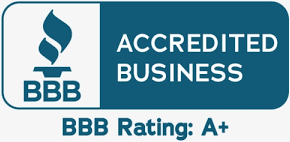 Customer Reviews
Here is a sampling of what our customers say about our company, products, and service. Other references provided on request:
Hey Bill, I Received the holos for this year and they are PERFECT! Thank you, as always, for being awesome.

Bill, WOW! That's what I call prompt service! Glad to see you still take great care of your customers.

Hi Bill, I enjoy working with you because you are always fast in responding and most importantly, our customers are pleased with your products.

Kelly, I received the hologram labels, thanks. The delivery was very fast and the product is excellent. I will be back for future orders.

Kathy you're awesome! I had you on me list of people to contact this week! I do need the holograms again. Thanks for the timely follow up.

Good morning Craig, I just wanted to let you know we received your shipment of red security seals today. Wow, what a packaging job! Very impressive, especially the styrofoam pyramid that was placed on...

Craig, just a follow up on your non residue labels, they performed exceptionally well on our airplanes at altitudes up to 24,000 feet at -12C and in the hot and humid climate of the Brazilian rainstor...

Michael, As always, you guys are a great partner. It is having vendors like you guys that keep me from listening to other pitches or going to other venders. We appreciate what we have with you all a...

Bill, I received the bar code labels yesterday. They look excellent! Thank you.

Mike, Your warehouse guys do a really great job palletizing the product. The shipments always arrive in great shape. Thanks
Transparent Hologram Label with Custom Imprint, Original Authentic, 0.95 x 0.375 in Barbell, TOA20-31
Product Description
NovaVision's TOA20-31 transparent hologram label contains a repeating pattern of the words "ORIGINAL" and "AUTHENTIC" embossed on a transparent, reflective material. This label can be customized with an imprint of a logo, custom text, and/or unique serial number for added security. Because this label is semi-transparent, underlying photos or data can easily be read through the hologram.
| | |
| --- | --- |
| Setup Fee (Per Order) | $330.00 |
| Selling Unit | Label |
| Selling Unit Qty | 1 |
| Item Unit | label(s) |
| Length | 0.375 in |
| Width | 0.95 in |
| Thickness (inches/mil) | 0.0002 / 0.06 |
| Label Shape | Barbell |
| Material | Polyethylene |
| Stock Image | Original Authentic |
| Laminated | No |
| Custom Imprint Options | Graphic or Logo, One-Color Imprint, Two-Color Imprint, Consecutive Numbering, Random Serial Numbers, Matching Serial Number |
| Imprint Color Options | Black, Blue, Green, Red, White |
| Flourescent (UV) Imprint Options | Custom Text, Custom Text & Serial Number, Logo or Graphic, Serial Number |
| Tamper Pattern | Dots |
| Security Features | Tamper Evident |