Hologram Stickers, Security Tape & Security Seals

Browse By Product Category...
Anti-counterfeit protection for your products, documents, ID badges, etc
Anti-tampering protection and tamper evidence
Stock and Custom Products
Eye-popping appeal for your packaging and advertising
Enhance your product image
Protect your shipping cartons, pallets, and other containers
Indicates tampering and pilferage
Stock and Custom Products
TSA-CCSP compliant
Protect your files, containers, equipment, doors, etc
Indicates tampering, removal, pilferage, or water
Stock and Custom Products
Protect your trucks, trailers, railcars, shipping containers, totes, etc
Indicates tampering or entry
Stock and Custom Products
CT-PAT and ISO 17712 compliant
Secure access to your building and property
Combat counterfeiting and fake IDs
Create your own custom ID badge
Secure pharmaceutical drugs and supplies
Protect your documents, cash, and other valuables.
Discounted pricing on ribbons and labels
Custom labels at affordable prices and fast service
Create your own custom barcodes and labels
Custom laminated bar code labels and Asset Tags
Promotional Labels and Stickers, Custom Bumper Stickers
Adhesive Cleaning Kits
Complete our Distributor Application Form if you are interested in becoming a NovaVision distributor.
Click Here for other holographic products and services NOT currently offered by NovaVision.
Industrial Equipment for Sale - Used equipment for sale from NovaVision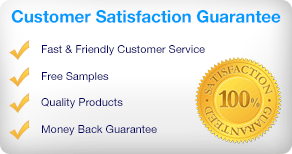 Customer Reviews
Here is a sampling of what our customers say about our company, products, and service. Other references provided on request:
I ordered 5 rolls of tamper evident tape and it shipped in less than 1 day!! Awesome, you guys rock. Thank you for all of your help. Have a Wonderful day

Good Morning Dean.....We received the security stickers yesterday and they look fantastic! The white custom graphics looks great. Thanks for being so quick and efficient!

Hi Brian.....You guys are the epitome of efficiency! If only all my vendors were like you - I'd still have a full head of hair. Just received stickers, looks great. I will be in touch on the next orde...

Dean......I got the security labels. They're absolutely amazing, exactly what I was looking for! As soon as I start running low I'll be sure to email you for another roll. Thanks for everything and yo...

John, We received the custom security labels yesterday. Great customer service, pricing, processing and delivery -- you all are the best. Thank you.

Hi Dean, I got the security holograms and they're exactly what I was looking for -- they're perfect, thanks a ton. I'll email you when I'm running low and need more.

Hi Dean, I received the hologram labels today. AWESOME! You have a customer for life. Thanks so much!

Kathy, I just want to thank you so very much for expediting the production and shipment of the labels so that we could receive them in time for the end of our fiscal year. Your assistance and service ...

Dean, Thank you! Your service was outstanding and product looks great! Thank you again Dean... I will be sure to use your service for future business!

Eric and Kathy, You all are great to work with! I wish I had more reason to do more holograms to work with NovaVision more often, but please know that I will recommend you to anyone I know in need of ...